People
Detachment 440 Cadre
The cadre consists of three officers: a commander (Professor of Aerospace Studies), a Recruiting Flight Commander (Assistant Professor of Aerospace Studies), a Gold Bar Recruiter who visits high schools throughout the state promoting the Air Force ROTC program and a contractor (Assistant Professor of Aerospace Studies). The cadre staff also includes two Noncommissioned Officers as well as one Office Manager who provide mission support and military training expertise for the cadets.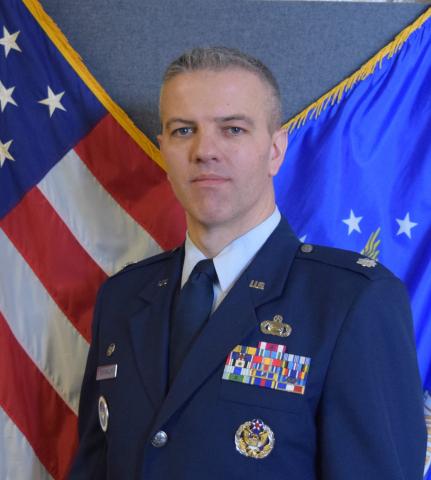 Lieutenant Colonel Karim S. Abdulkhalik
Lt Col Abdulkhalik graduated from the University of Oklahoma with a Bachelor of Science in Mechanical Engineering and a Commission from Air Force ROTC. His operational assignments began at McGuire Air Force Base (AFB), NJ, where as Chief of Aircrew Training he led the intelligence training for Intel and aircrew personnel. In his next assignment at Kadena Air Base, Japan, Captain Abdulkhalik was Chief of Systems and Security ensuring home-based and deployable systems and facilities were operational and secure. While at Kadena, he moved to become a Crew Commander for the 353d Special Operations Command Center tracking and reporting on personnel and equipment directly supporting worldwide operations. Returning to the states, he became Chief of Safety and Intel programs for Air Combat Command's Ranges Directorate collaborating with the Navy, Army and Marines to ensure training at U.S. bombing ranges were conducted in the safest and most efficient manner. Lt Col Abdulkhalik then joined the ranks of the Air Force Reserves both at Wright Patterson AFB and the Pentagon where he did much of his military work as an analyst directly supporting both field-operating units for the Army and Air Force as well as strategic analysis for Air Force headquarters. He has deployed in support of OPERATIONS SOUTHERN WATCH twice, OPERATION ENDURING FREEDOM-PHILIPPINES, and OPERATION IRAQI FREEDOM. Lt Col Abdulkhalik assumed command of Air Force ROTC Det 440 in August 2017.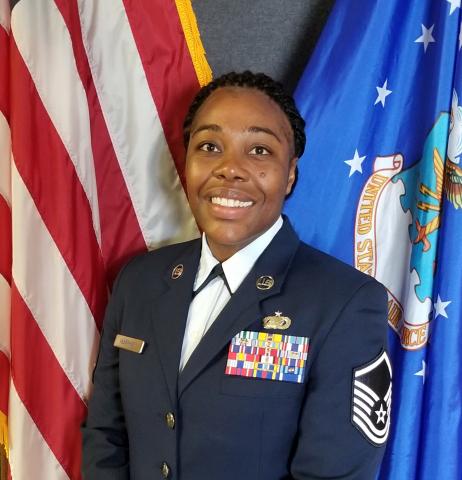 Master Sergeant Gloria M. Humphrey
MSgt Humphrey is the Non-Commissioned Officer in Charge of Personnel at Detachment 440 and North West Region (NWR) Sub Section Chief, providing senior leader oversight for 18 AFROTC detachment.  Sergeant Humphrey joined the United States Air Force Jul 2005, and immediately after completing Personnel list Technical Training at Keesler AFB Biloxi, Mississippi she arrived her first permanent place of duty at 314th MSS Littlerock AFB AR (Nov 2005- Aug 2008).  Throughout her military career she has relocated six times which include Okinawa JP (Aug 2008- Aug 2011), Bagram Afghanistan (Sep 2013-Mar 2014), AFPC Randolph AFB TX (Aug 2011- Aug 2015), Stuttgart Germany (Aug 2015- Aug 2018)-, and she assumed her current position at Det 440 Aug 2018.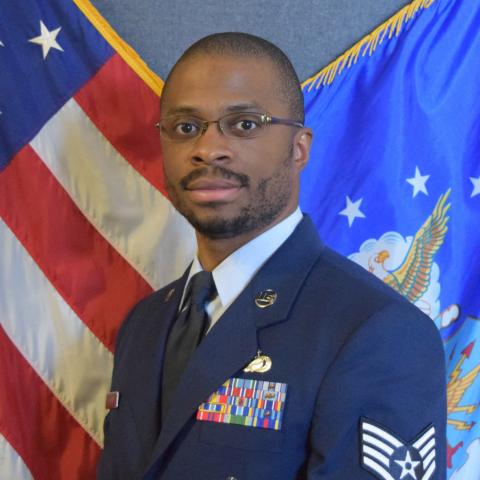 Staff Sergeant Matthew J. Bolden
NCOIC, Knowledge Operations Management
SSgt Matthew Bolden is the non-commissioned officer in charge of Administration Management at Detachment 440, University of Missouri Columbia (MU). SSgt Bolden graduated from The New School for Enterprise and Development in Washington D.C. He joined the United States Air Force in May of 2009. He completed technical training school at Keesler AFB, MS then assigned to the 480th Group at Fort Gordon, Georgia. SSgt Bolden left the 480th Group to work at the Pentagon in the A3 section. He has also deployed to the SOCCENT Task Force at Al Udeid Air Base, Qatar. SSgt Bolden came to Det 440 at MU in September of 2016.